Entitlement to asylum or refugee status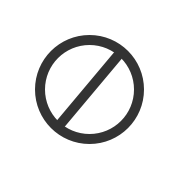 If you are entitled to asylum or recognized as a refugee, you will be given a residence permit for three years and a travel document for refugees ("blue passport"). After three years, the immigration authority must extend the residence permit upon application. Only if your protection status is revoked by the BAMF is it possible for the immigration authority to refuse to extend the residence permit.
The residence permit allows you to work in Germany. In addition, you are entitled to social welfare benefits according to the German Social Code II ("SGB II") if you do not earn enough money. This also includes health insurance. If you become ill, you can go directly to a doctor with the health card issued by the insurance company (further information). You have to file the application for social welfare benefits at the job center.
You are obliged to participate in an integration course. The costs for this are paid by the job center if you do not earn enough money.
In addition, it is possible for your spouse and minor children to relocate to Germany to join you. To this end, you must file an application for family reunion – the immigration authority is the best place for this.
If you file the application within three months of recognition, you will not have to provide evidence that you have an adequate income or suitable accommodation. If you file the application for family reunification at a later date, you will have to prove that you earn enough money and have suitable accommodation for your family to join you. Furthermore, your family members will have to arrange an appointment for a personal interview at the German embassy/consulate as soon as possible.
If you live in a same-sex marriage/civil partnership that has been officially recognized in your country of origin, it will be possible for your partner to also come to Germany. If there is no form of same-sex cohabitation recognized by the government in your country of origin, family reunion with your partner will be difficult. In such a case, you should obtain assistance from a counseling center or a lawyer.
After five years, you can be granted a permanent residence permit, which is called a settlement permit. For this, you will, among other things, have to prove that you can secure your own livelihood and provide evidence of A2-level German language skills.
It is also possible to be granted a settlement permit even after three years if you can largely secure your own livelihood and provide evidence of C1-level German language skills.